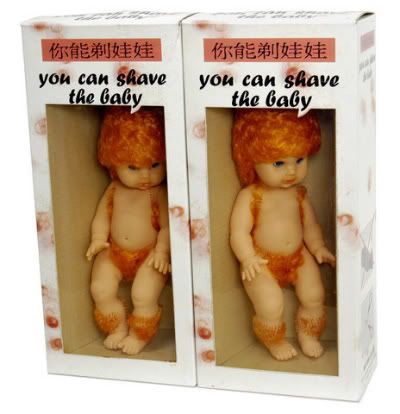 Not only is this confusing on the "Who would want that?" level, but also on the "I'm pretty sure I've never seen a baby with hair there." level.
Regardless, I'm seriously considering sending these out as christmas presents if I can figure out how to order them.
More to come...
Max.
EDIT:
Upon further inspection, the doll is not available for purchase, but was part of an art project. My disappointment is unreal.